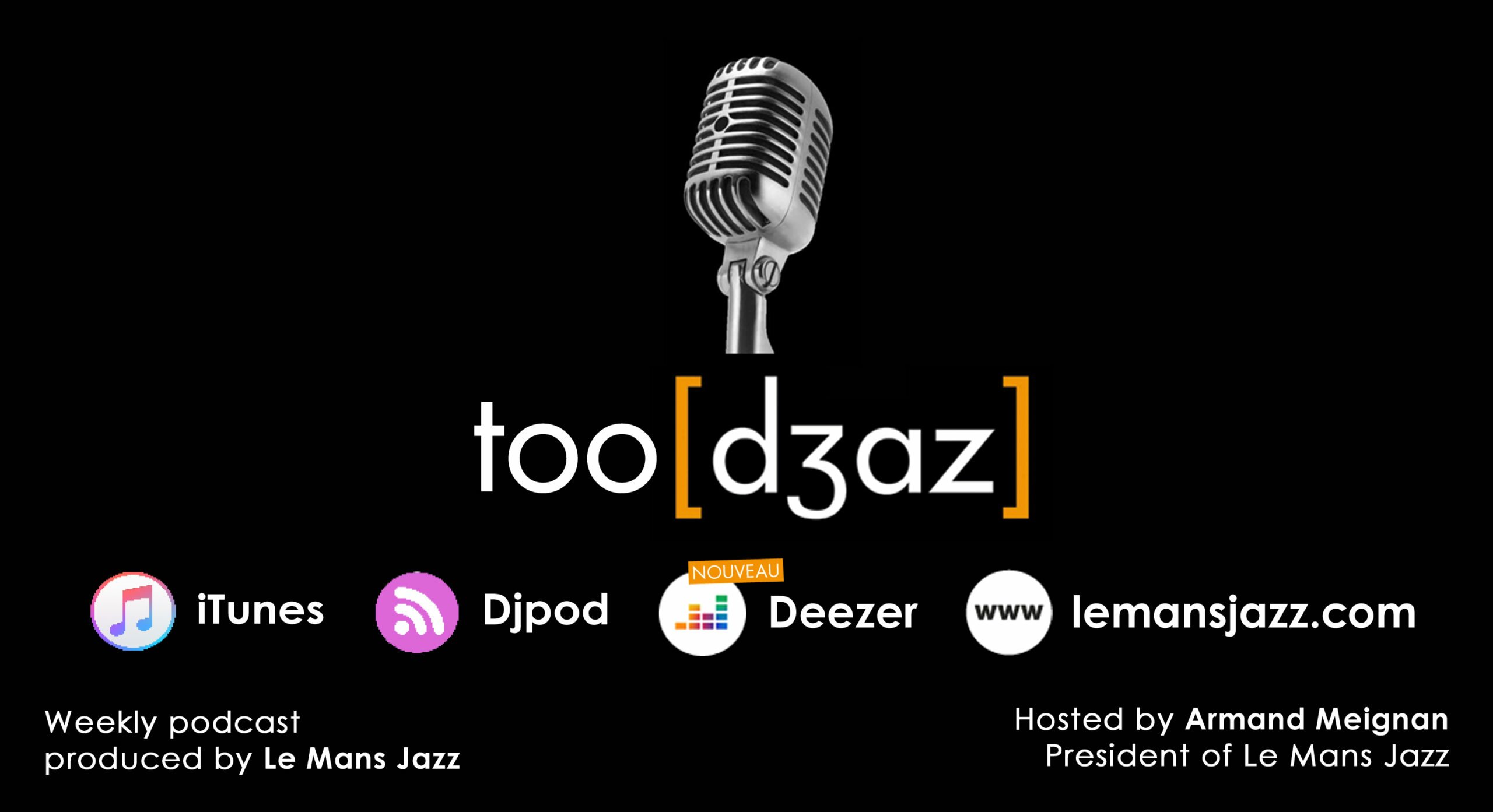 Weekly podcast produced by Le Mans Jazz
Hosted by Armand Meignan – President of Le Mans Jazz
A new episode available every Saturday that you can listen to freely!
Badly interrupted during the health crisis at the beginning of March 2020, the web show "Le Ministère du jazz" is reborn under a new name: TOO [DJAZ]
New program, new project, still hosted by Armand Meignan (founder of Le Mans Jazz) whom, while retaining the fundamentals of the previous version (new jazz and blues, thematic programs, etc.) will make you discover all the news about jazz and all the actions of LE MANS JAZZ (Chorus and Europajazz) in an improve way. Be it, "live" concerts, interviews with guest musicians or unpublished encounters… Obviously, an opening on all jazz and its cousins music!
A webcast every week to enjoy anytime you want!