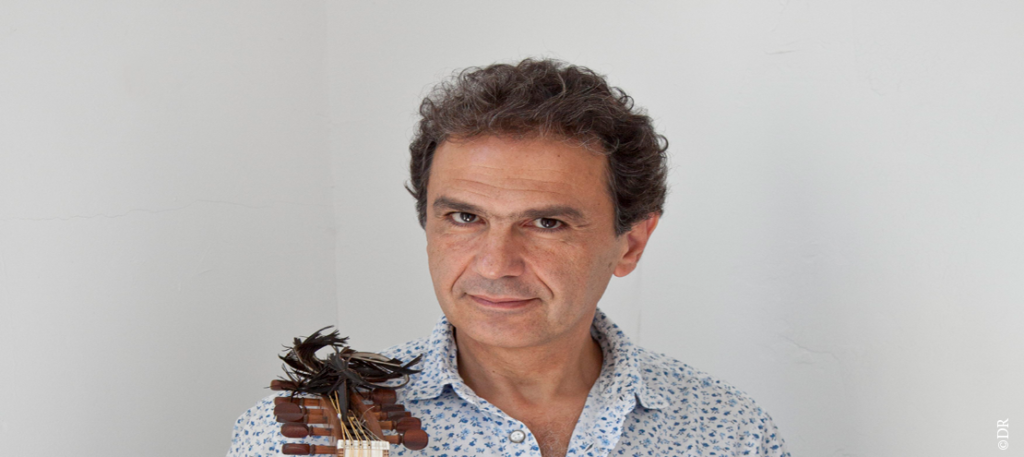 Rabih Abou Khalil, with his ebullient inspiration, has not ceased, for three decades, to take his oud to the edges of modal and nomadic jazz, reconciling East and West with infinite sensitivity.
Rabih Abou-Khalil learnt Arab and Oriental music at the Beirut Academy of the Arts. Following the civil war which broke out in Lebanon, he was forced into exile in Munich: he studied the transverse flute with Walter Theurer, but his instrument of choice undeniably stays the oud, the Arab lute used in Europe in the Middle Ages which he has been playing since he was five years old.
In 1982, Rabih Abou Khalil recorded his first album, "Compositions and Improvisations", which was highly regarded. He asserts a style and technique of composition characterized by sequences with complex rhythms and whose irregular metrics are inspired by the repertoire and traditions of Arab, Turkish and Persian music.
In the early 1990s, the German Broadcasting Commission commissioned him two pieces for string quartets. He subsequently integrated this formation into several of his works, thus initiating a close collaboration with the Kronos Quartet and the Balanescu Quartet. Over the course of his career, Rabih Abou-Khalil wrote for many ensembles and personalities in the musical world such as the Modern Ensemble, Joachim Kühn, Charlie Mariano, Kenny Wheeler, Vincent Courtois, Ellery Eskelin…
Rabih Abou Khalil has performed for more than ten years with his "Mediterranean" Quintet composed of musicians from multiple origins (France, Lebanon, Sardinia, Italy, United States).
Nowadays, surrounded by faithful musicians and accomplices, Rabih Abou Khalil transcends tradition, convinced that this is the best way to keep it alive. Expressing in a joyful way serious or sad things, this committed artist, in love with freedom, justice and spirituality, plays lovingly and gives infinitely… Let us be carried away!