Europajazz in Middle School
MARCH MALLOW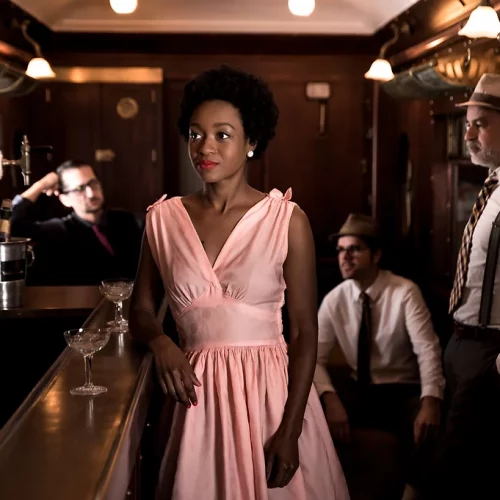 Concerts-meetings in 6 middle schools of Sarthe
From Tuesday 22nd February to Thursday 3 March 2022
Concerts-meetings in 6 of Sarthe's middle school
Initiated thanks to the specific partnership of the Departmental Council of Sarthe, this project of discovery over jazz in live and "in middle school" had its first edition in April 2009 with a rather breathtaking performance by DJ Raymon Lazer in front of nearly 400 students from the Collège Berthelot in Le Mans.
In 2021, 356 secondary school students from 4 establishments in the department participated in this project!
Each concert was preceded by an awareness raising thanks to transmission of a resource kit to the referring teachers. The musicians whom performed shows thus presented to this very young audience a "fresh and dynamic" image of jazz, far from the overly accepted clichés which often plague the good appreciation of this music by the much younger generations!
In 2022, 6 Sarthe colleges will participate in the project.
Concerts are fully covered by Le Mans Jazz and no financial participation is requested from the establishments. Le Mans Jazz is simply asking for logistical help in order to facilitate the technical management (reception, security) of musicians and middle school students.
The main objective of the action is to make young people aware of jazz by accompanying them in the discovery of this music as a live show through new, evolving works, performed live by musicians registered in the current jazz.
Concerts and meetings organized in the establishments are at the heart of the action. Their primary vocation is to change thoughts and feelings, and to allow young people to understand jazz in a concrete, fun and interactive way.
Middle schools parcipating the Action
Tuesday 22 February : Georges Desnos Middle school – La Ferté Bernard
Thursday 24 February : Les Muriers Middle school – Le Mans
Friday 25 February : Saint Louis Middle school – Le Mans
Monday 28 February : Courtanvaux Middle school – Bessé sur Braye
Tuesday 01 March: Saint Michel Middle school – Loué
Thursday 03 March: Paul Chevallier Middle school – Le Grand Lucé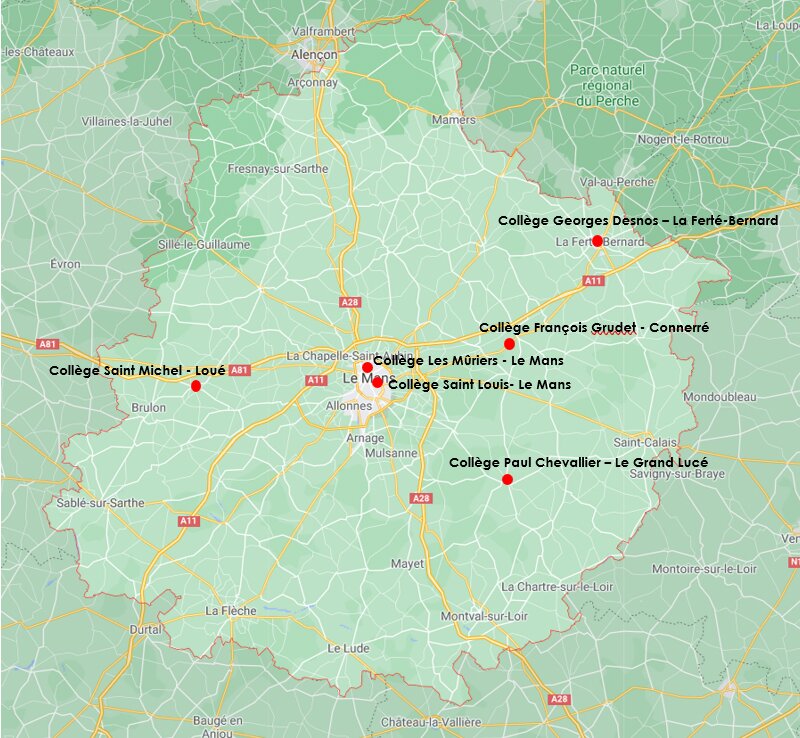 March Mallow makes us relive the music of Nat King Cole and Billie Holiday.
A real immersion in the authentic atmosphere of the New York clubs of the 1940s.
Astrid Veigne on vocals, Christian d'Asfeld on piano, Eric Doboka on guitar and Thomas Plès on double bass convey to us all the emotion of this song with great simplicity.
"Choosing a piece like this with so much emotion, soul, was a challenge," explains Astrid. Just like paying homage to two emblematic figures of jazz like Nat King Cole, crooner and pianist with a bewildering swing and Billie Holiday, eternal diva with melancholic and contagious blues, both precursors of today's pop, and moreover engaged in the struggle for African-American civil rights.
The March Mallow quartet has existed for 2 years. The musicians with their rich and plural experiences came together with the desire to rediscover the soul, the organic sound, the simplicity and the sincerity of this jazz of the 1940s.
To succeed in this bet, March Mallow chooses to record the twelve tracks of their first album "A journey in Time" with a single stereo ribbon microphone, the musicians being placed around in a particular way. "This is what interested us, explains Eric Doboka the guitarist, the intimate and at the same time energetic side of this music, the mixing being done in the room, everything is recorded live (One Shot).
Beforehand, a research and listening work was carried out to find the musical writing of the time until preserving certain original orchestral arrangements.
Astrid Veigne: Vocals
Eric Doboka: Guitar, author, composer, arranger
Thomas Plès: Double bass, author, composer, arranger
Christian d'Asfeld: Piano
Europajazz at the College is an action developed in partnership with the Department of Sarthe, the Ministry of Culture and Communication (DRAC).