Europajazz in Middle School
SYLVAIN COUEDEL & ASTRID VEIGNE  « SMILING BLUES »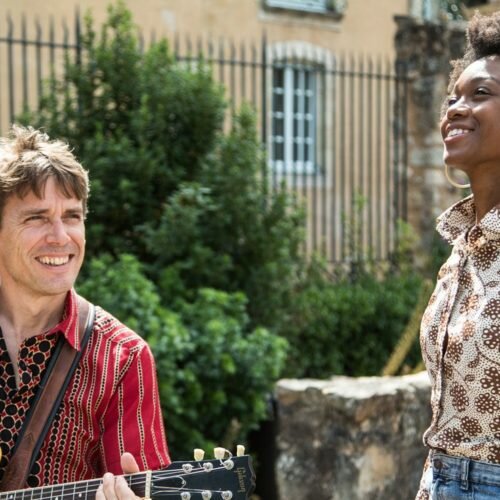 Concerts-meetings in 4 middle schools of Sarthe
From Monday 15 to Friday 19 February 2021
Concerts-meetings in 4 of Sarthe's middle school
Initiated thanks to the specific partnership of the Departmental Council of Sarthe, this project of discovery over jazz in live and "in middle school" had its first edition in April 2009 with a rather breathtaking performance by DJ Raymon Lazer in front of nearly 400 students from the Collège Berthelot in Le Mans.
In 2020, 564 secondary school students from 4 establishments in the department participated in this project! Each concert was preceded by an awareness raising thanks to transmission of a resource kit to the referring teachers. The musicians whom performed shows thus presented to this very young audience a "fresh and dynamic" image of jazz, far from the overly accepted clichés which often plague the good appreciation of this music by the much younger generations!
In 2021, 4 Sarthe colleges will participate in the project
Concerts are fully covered by Le Mans Jazz and no financial participation is requested from the establishments. Le Mans Jazz is simply asking for logistical help in order to facilitate the technical management (reception, security) of musicians and middle school students.
The main objective of the action is to make young people aware of jazz by accompanying them in the discovery of this music as a live show through new, evolving works, performed live by musicians registered in the current jazz.
Concerts and meetings organized in the establishments are at the heart of the action. Their primary vocation is to change thoughts and feelings, and to allow young people to understand jazz in a concrete, fun and interactive way.
Middle schools parcipating the Action
Monday February 15: Alfred de Musset middle school – Ecommoy *

Tuesday

February 16: Jules Ferry middle school – Saint Calais

Thursday

February

18: Saint Coeur de Marie middle school – Sillé-le Guillaume

Friday

February

19: Saint Julien middle school – Le Mans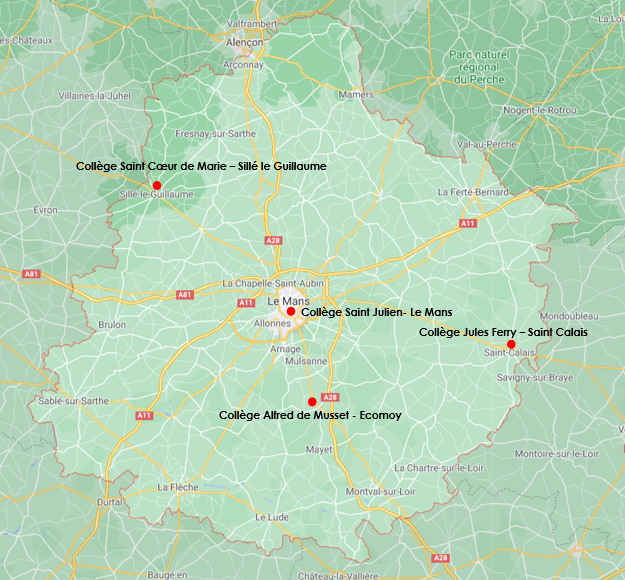 SYLVAIN COUEDEL & ASTRID VEIGNE "SMILING BLUES" CREATION
Based in Le Mans, Sylvain Couedel and Astrid Veigne already have a solid experience within groups inspired by gospel, jazz, soul, folk and many more. obviously blues!
With the creation "Smiling Blues", the two musicians particularly want to share with young audiences their passion for this music, born in the United States around the delta of the Mississippi River (south of Memphis), whose origins go back to "worksongs" , these songs which were used to give courage to the slaves. The blues, born at the turn of the 20th century, has a clear influence on contemporary music and inspires many musicians today internationally. "Smiling Blues" is a musical journey from the roots of the blues to today's music, from Son House to Robert Johnson, from Etta James to Nina Simone to Prince… An invitation for the youngest to share "Live" songs by legendary artists who were able, thanks to the blues, to freely express their sometimes harsh lives made up of victories and failures, their feelings and their dreams.
To see, to listen on stage!
Sylvain Couedel – guitar, vocals
Astrid Veigne – voice
Europajazz at the College is an action developed in partnership with the Department of Sarthe, the Ministry of Culture and Communication (DRAC).