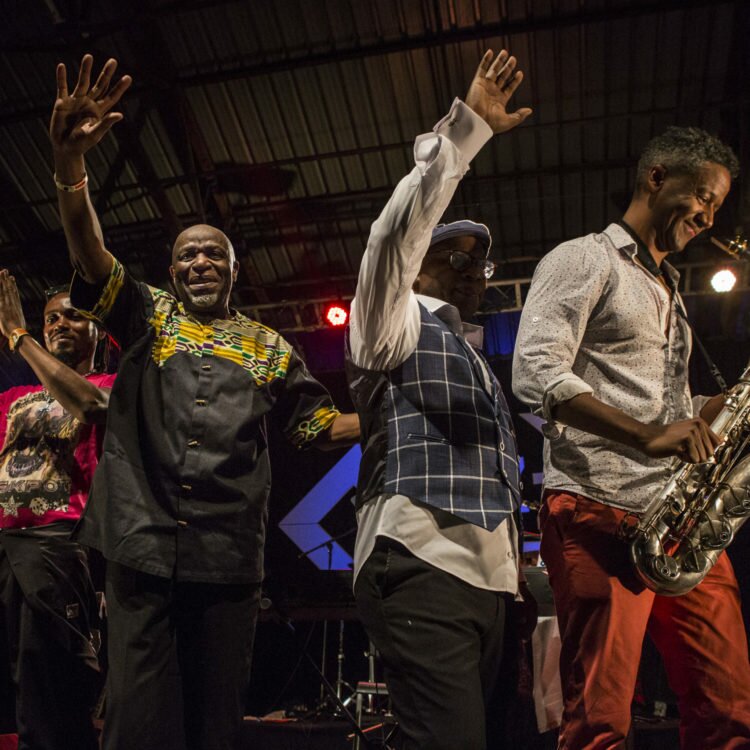 Saturday May 29, 2021 – 4 p.m.
Planches Island Le Mans – Sarthe
Free
organized by Le Mans Jazz in partnership with the city of Le Mans
RAY LEMA "on entre KO, on sort OK"
Tribute to Franco Luambo, icon of Congolese rumba
(Cuba / France / Cameroun / Congo)
Exceptional concert to fully experience the Europajazz in Balade 2021! And you might as well say it right away: when a figure of the Congolese scene of the caliber of Ray Lema pays homage to an African music legend like Franco Luambo, the result is bound to sparkle! Born in 1938, died too soon in 1989, "Franco", as his compatriots quite simply call him, left an indelible mark on Congolese rumba. Distilling a hypnotic guitar playing and conducive to trance, the founder of the Tout Puissant OK Jazz orchestra was also a storyteller with unparalleled verve, a wise and willing chronicler of the life of the people. To celebrate his legacy, Ray Lema has brought together grandiose musicians to the excess of this giant. A Europajazz en Balade which invites to share, to meet in all simplicity and conviviality!
Ray Lema (musician, author, composer) is one of the most adventurous African musicians. Always in search of novelties, discoveries, inspirations, he never ceases to travel the planet and enrich his work which is certainly today one of the most beautiful syntheses between African music and sounds from around the world. Ray Lema never ceases to want to pass on to new generations all the heritage that has made the identity of his country, the Congo, to fuel creativity again and again. His is no longer to be demonstrated with the alder of a fiftieth anniversary career which has seen him reconcile the scholar and the popular, the written and the improvised, the symphonic, the jazz and the aforementioned world music, the rhythms and harmonies, melody and so on …! Ray Lema hears only one thing in all of this: music.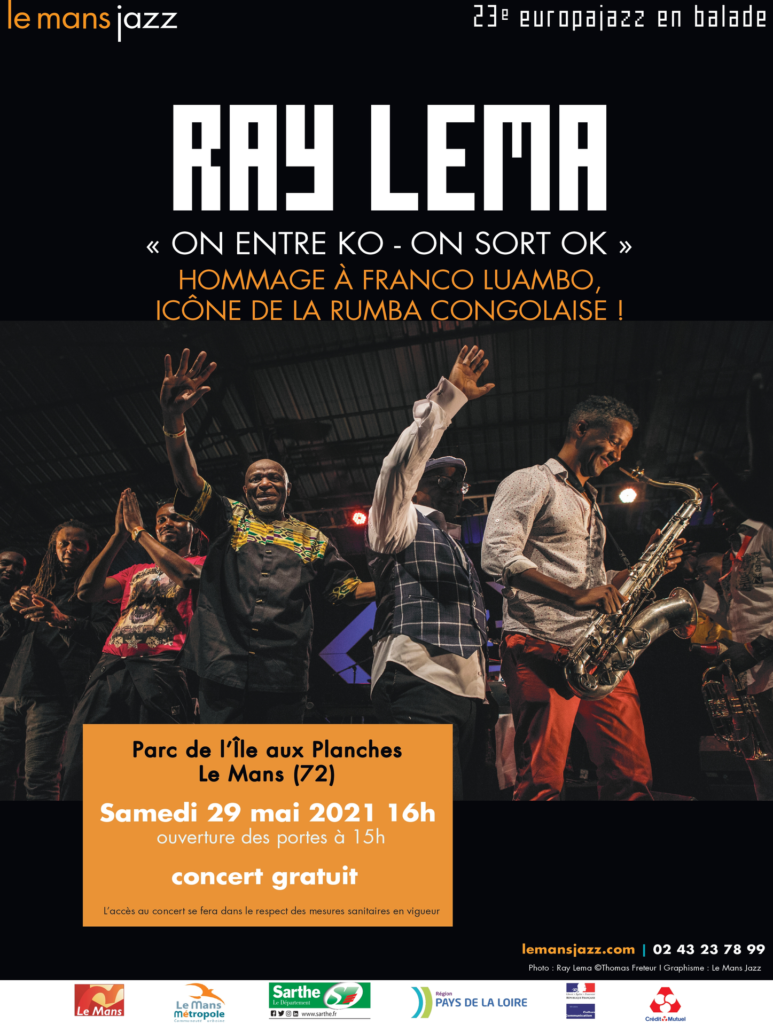 Programming:
Ray Lema – keyboards, vocals
Fredy Massamba – voice
Ballou Canta – voice)
Etienne Mbappe – bass Dharil Esso – drums
Rodriguez Vanguama – guitar
Irving Acao – saxophone
Sylvain Gontard – trumpet
Michael Joussein – trombone<