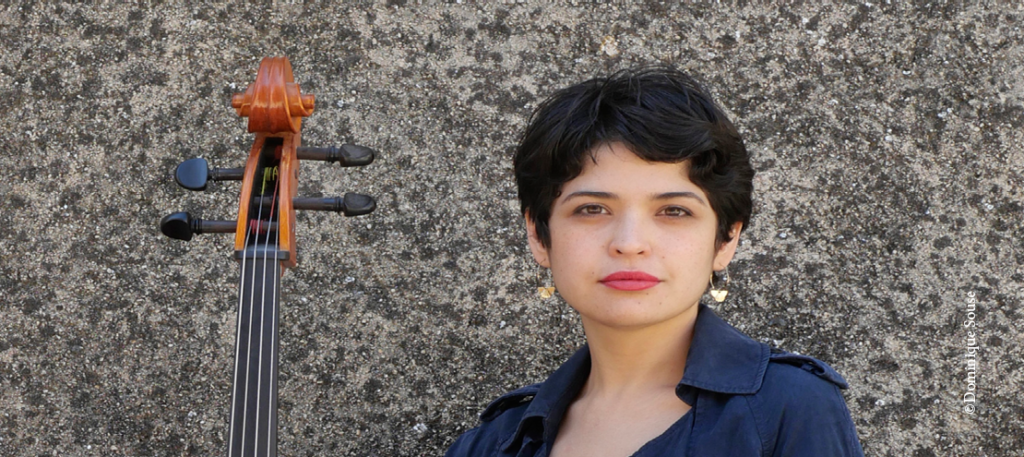 Born in Cuba when Wim Wenders was recording Buena Vista Social Club, the cellist and singer virtuoso Ana Carla Maza made her debut on stage at the age of ten and never stoped evolving internationally from then on.
After the success of her solo album La Flor, Ana Carla Maza signs the quartet compositions of her new album – a tribute to the Bahia neighbourhood where she lived during her early childhood. Ana Carla Maza comes from a family that is strongly linked to music and travel. Her grandfather fled the Pinochet dictatorship and settled in France un the early eighties. Music has always been omnipresent in Ana Carla's life and she was almost born with a cello in her arms!
Ana Carla Maza creates a musical universe melding jazz, classic music and the colours of Latin America. Cuban and Brazilian sonorities have a place of honour in Bahia, in which rhythms such as Tang, Huayno and Country combineto convey a world of sensibility and hope.
Ana Carla Maza: an adventurer and a natural born pioneer artist.
"The thing I Like with jazz is that tere are no boundaries, no taboos. And that's how I see cello, which can be played as a jazz bass from the fifties or with a bow in a classic concerto style." Ana Carla Maza