Le Mans Jazz makes its return from september 9 to 12 2021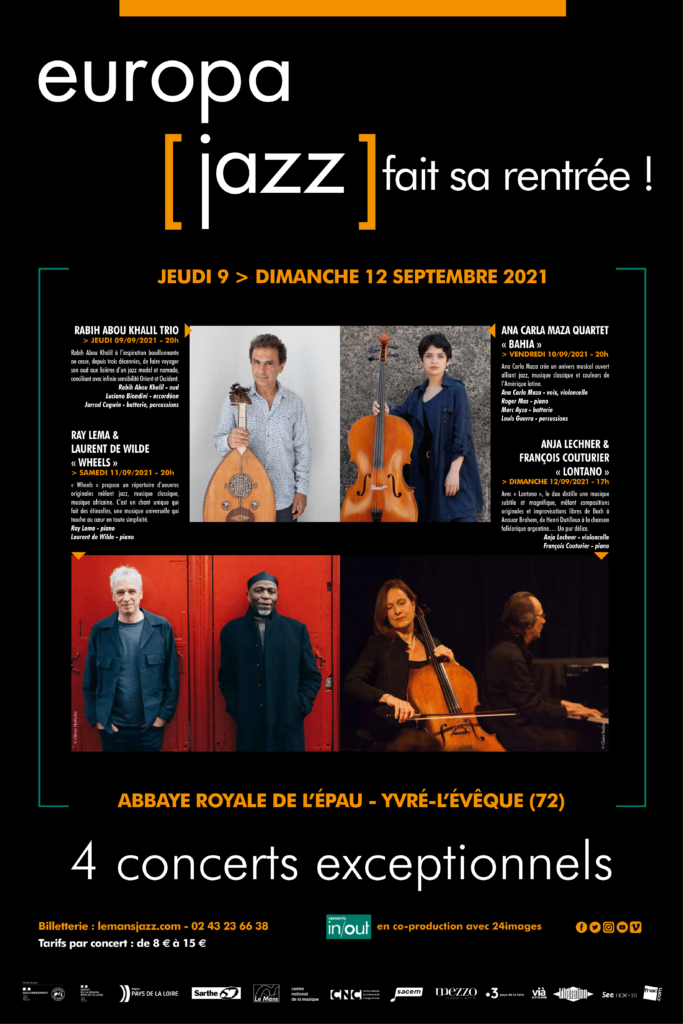 Le lieu authentique de l'Abbaye Royale de l'Épau accueille pour la saison 2021/2022 les concerts et enregistrements audiovisuels issus du projet « concerts in/out » initié en février dernier par l'association Le Mans Jazz en coproduction avec 24images..
The authentic place of the Abbaye Royale de l'Épau hosts for the 2021/2022 season concerts and audiovisual recordings from the "concerts in/out" project initiated last February by the Le Mans Jazz association in co-production with 24images.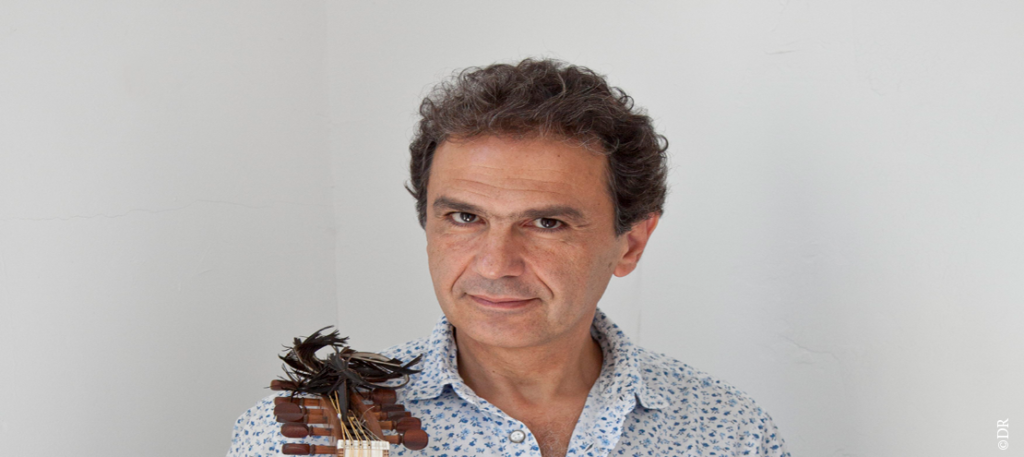 It's Rabih Abou Khalil Trio that completes this program. This trio will transcend tradition by expressing all kinds of subjects in a radiant tone. It is therefore a committed performance, in love with freedom and justice that awaits you on the stage of the Abbaye Royale de l'Epau on Thursday, September 9, 2021 at 8 p.m.
the "Bahia" project signed Ana Carla Maza will join the party. Jazz and classical music in the colors of Latin America are in the spotlight in Bahia. Cuban and Brazilian sounds accompany rhythms like Tango, Huayno or Country. Travel guaranteed on Friday September 10, 2021 at 8 p.m. to the Abbaye Royale de l'Epau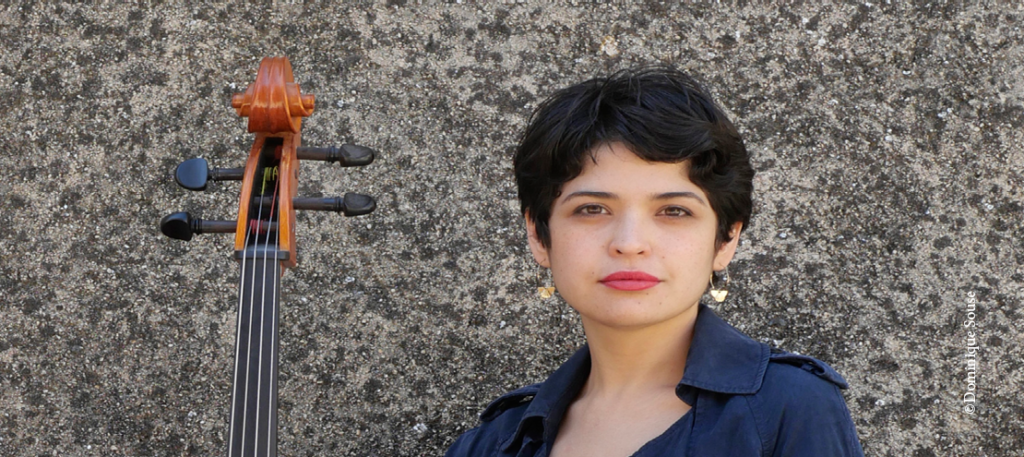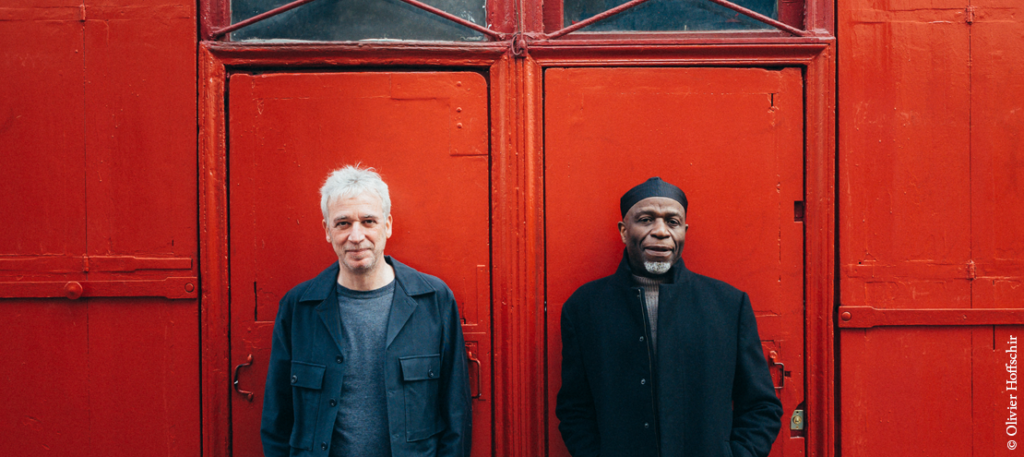 A repertoire of original works combining jazz, classical music, African music. It is a unique song that makes sparks, universal music that touches the heart with ease. Meet Ray Lema and Laurent de Wilde, Saturday September 11 at 8 p.m. Big concert in perspective!
Anja Lechner and François Couturier invent an authentically insituable music which, while inscribing itself in a kind of continuity of the European chamber music tradition by its format and its instrumental colors, stands out just as much, by the variety of its repertoire and its game devices knowingly and virtuously blurring the boundaries between written and improvised music. Sunday September 12 at 5 p.m.