Anja Lechner & François Couturier « Lontano »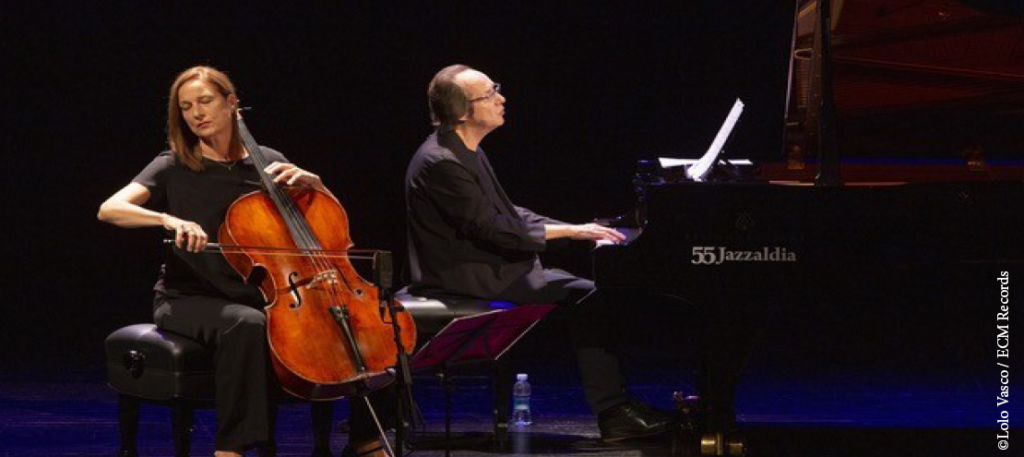 Since they have undertaken to continue in the form of a duo a collaboration initiated since the beginning of the 2000s within the Tarkovsky Quartet, German cellist Anja Lechner and French pianist François Couturier have invented an authentically insituable music which, while inscribing itself in a sort of continuity of the European chamber music tradition by its format and its instrumental colours, stands out just as much, by the variety of its repertoire and its playing devices purposely and virtuously blurring the boundaries between written and improvised music.
Six years after the release of their first album, "Moderato Cantabile", Anja Lechner and François Couturier go on and develop their initial momentum and offer a new reading angle to their eminently contemporary gesture with "Lontano". Undeniably, in "Lontano", the duo sings with a voice of their own, mixing original compositions and free improvisations, inspired here by a Bach Cantata, there by an Argentinian folk song or alluding more or less directly to selected works by Henri Dutilleux, Giya Kancheli or Anouar Brahem.
Having deeply integrated all this network of influences and all the subtleties of their repertoire, Anja Lechner and François Couturier not only resurface in their dialogue atmospheres and other expressive connections drawn from these distant sources, but instantly create new and personal music reflecting all the diversity and breadth of their inspirations.