34th Regional Tour – march 2021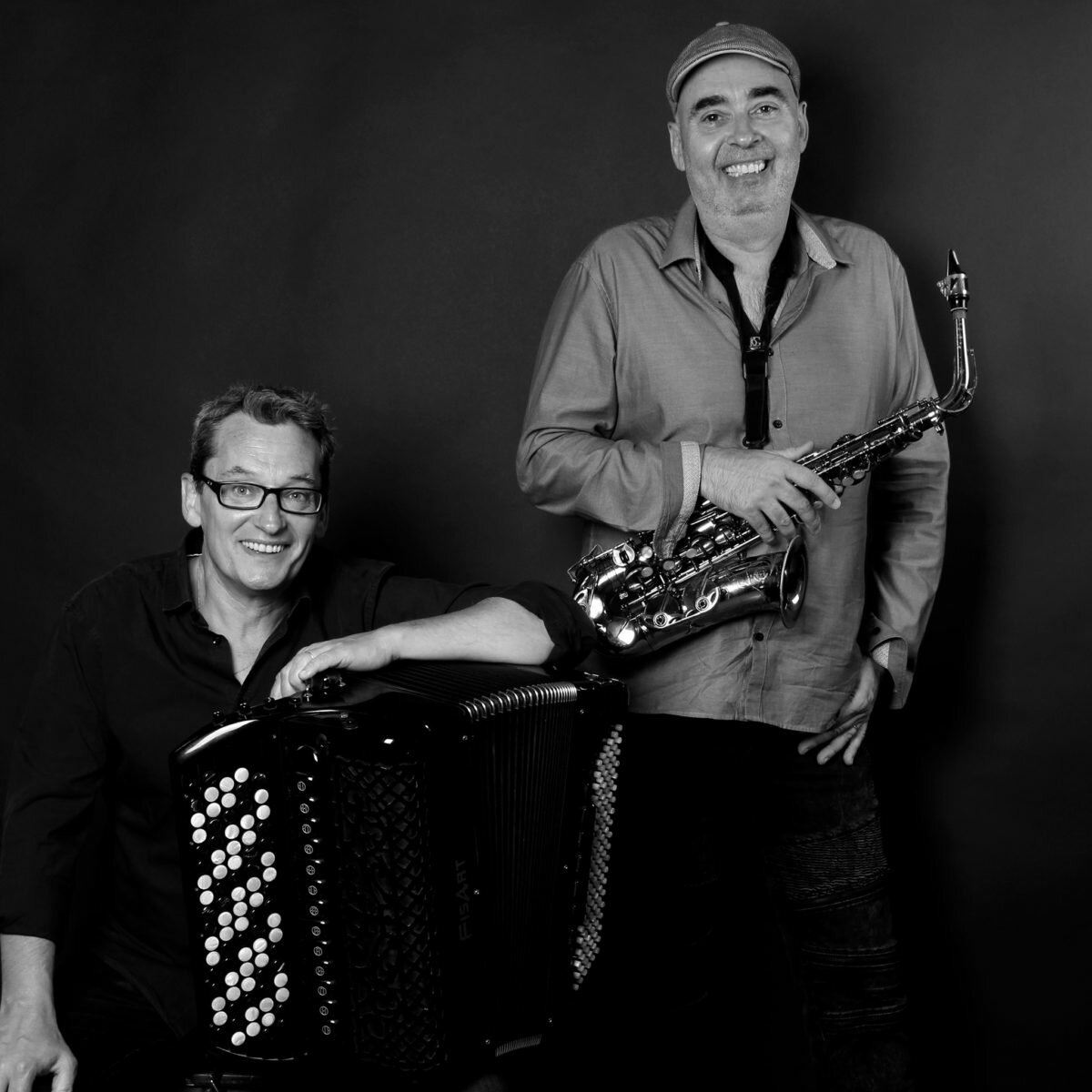 Christophe Monniot & Didier Ithursarry

« Hymnes à l'amour »



The 34th Regional Tour, scheduled for March 17 to 24, 2021, cannot occur. Thank you for your understanding.
Concerts in Pays-de-la-Loire Region and Normandy !

The Regional Tour brings music in every location possible by bringing the music in every location available and by inviting, every year, outstanding figures in the current jazz.
For the 2021 tour, it's the duo Christophe Monniot & Didier Ithursarry who will meet with the audiences and offer a breathtaking program, full of energie.
The saxophone and the accordion are marginal: they came late in the concert of instruments – both were invented in the mid-19th century. It is ultimately on the fertile soil of popular music that they have found how to develop their expressiveness.
So here is a couple who were made to get along, as showed by the wonderful association of Christophe Monniot and Didier Ithursarry who develops free, joyful, tender and very sensitive music.
Convinced improvisers, brilliant technicians, prolific creators, the repertoire combines original compositions, a musette waltz, a standard, a paso doble or even an old hymn …
A delight for the ears!