Ray Lema & Laurent De Wilde « Wheels »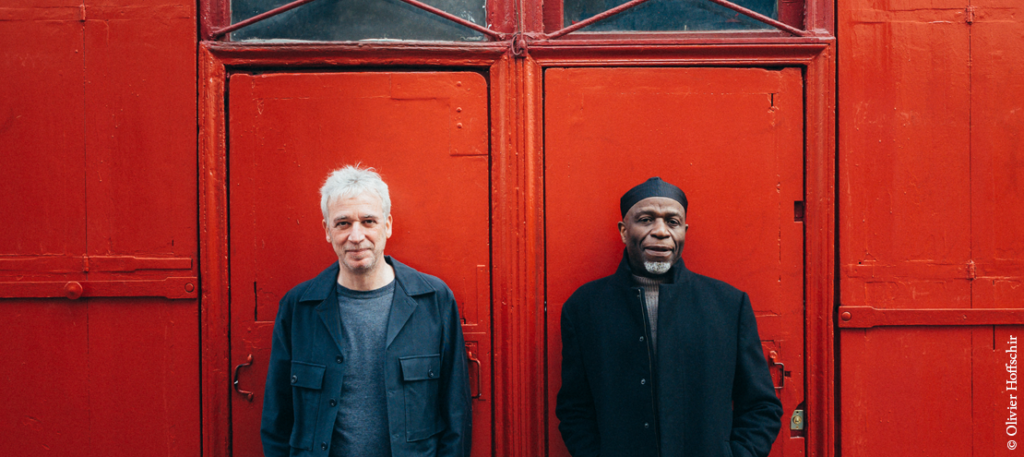 After 4 years spent on the road playing with each other, Ray Lema and Laurent de Wilde decided last May to go back to the studio to record a new repertoire born from their bond forged over concerts and long discussions.
"Wheels" offers a repertoire of original works combining jazz, classical music, African music. It is a unique sparkling chant, universal music that touches the heart with ease.
Ray Lema is one of the most adventurous African musicians. Always in search of novelties, discoveries, inspirations, he never stops traveling the planet and enriching his work which is certainly one of the most beautiful syntheses between African music and sounds from around the world nowadays. Ray Lema is always willing to pass on to new generations all the heritage that has made the identity of his country – Congo – to fuel creativity again and again.
Trained in New York, Laurent de Wilde settled in France more than twenty years ago. Praised for his qualities as a traditional trio pianist (Django Reinhart Prize, Victoire de la Musique), he is one of the pioneers of the electronic jazz revolution of the 2000s and keeps performing very actively on both musical fronts. Writer, columnist and radio host as well, his biography of Thelonious Monk published by Gallimard in 1996, has been translated into English, Italian, Spanish and Japanese and obtained the Charles Delaunay Prize from the Académie du Jazz.
A great concert in perspective!