Eric Le Lann & Jean-Marie Ecay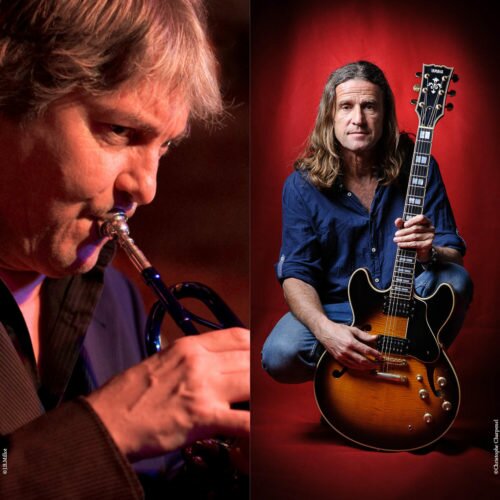 Saturday January 16, 2021 7 p.m.
Cultural Space Saint-Clément – Craon (53)
Eric Le Lann (amazing "Regional Tour" of 9 concerts at Europajazz in 2014!), In the tradition of Miles Davis and Chet Baker, has always been an exceptional instrumentalist!
"The last romantic of jazz" wrote recently Francis Marmande in Le Monde! A traveling companion of the greatest (Texier, Romano, Solal, Louiss, Shepp, Stern, Cinelu …), he sometimes knows how to be forgotten to resurface in full current with a project of sublime freshness! The rebirth of his duo with Jean-Marie Ecay (Cobham, Lockwood, Nougaro, Montcalm…), created in 2005 for a tribute to Carlos Jobim, is the perfect example! With these two, we can only hear a music where the swing is on edge, a dream duet between two maestros of exceptional musical relevance and artistic generosity! A magical and luminous encounter, a real musical gem!
Eric Le Lann – trumpet
Jean-Marie Ecay – guitar